As a self-proclaimed Frugal Living Queen, I'm often asked for my best tips and secrets for everything. For your convenience, I'm share them here all on the same page. Feel free to Pin, tweet, and share away!


Where Do I Get My Books

This is the best place I've found to get super cheap books. If you haven't tried Paperback Swap, you have to try it! The name is a little mis-leading, because you can actually get paperbacks, hardbacks, cd's, coloring books and more. I've build a rather large book collection, but leveraging Paperback Swap for most of my book needs. Build your wishlist now to make sure you don't miss out on that book you're looking for as soon as it posts!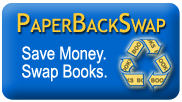 How Do I Make Extra Cash
One of my most successful ways to make extra cash is through OhmConnect. Unfortunately it only works right now in California, but if you're a fellow Golden Stater, you have to try this. It's completely free to sign up and there is never any charge to you. You make extra cash by turning off the AC and extra lights a couple of times a week as well as referring them to your friends. So easy and so free! I make at least $100 a month here.
Where Do I Buy Meat
No matter how much money you make, it's not going to make a difference if you spend too much of it, where you shop is important. For chicken, beef, bacon and all of my other meat needs, I shop at Zaycon foods. It's wholesale, farm fresh meet to the public and they have pick up locations all over the country.
Take a look at what you can get:
Don't knock box subscriptions either. While many are a waste of money, there is one we use every month. Dollar Shave Club provides amazing quality razors for much less than they cost in the grocery or discount stores. If you usually by a Mach 3 or other high quality razor, you'll want to switch to Dollar Shave Club. The razors are MUCH better, the price is right and the convenience is just a bonus.
Where Do I Buy Razors?
Before Grocery Shopping
Before shopping at the grocery store or big box stores, I always check Ibotta. Ibotta is better than coupons, you don't have to give anything to the cashier. Just add the deal on your phone and scan your receipt after you shop for cash back.






How Do I Save on Travel?
I travel a lot for work, but when I travel for recreation, price is a huge decision factor! For accommodations, I always go with Airbnb when possible. You get unique accommodates, usually with kitchen facilities, private pools and saunas at some locations and much more freedom in choice. Best of all the prices are so much better than the major hotel chains. If you haven't tried, I recommend using the button below for a $40 off coupon!
edrg